---
Biggles Air Detective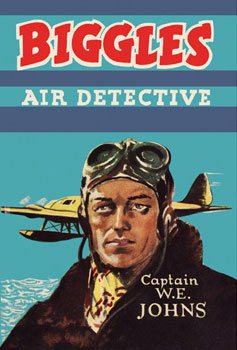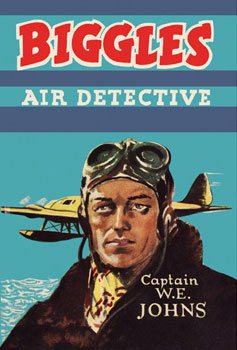 Published
1950 - Marks and Spencer [H/B]
Reprints
Latimer House
Dean & Son
Deans International Publishing

16 Images Online
Goodreads rating

73 %


(158 votes cast)
.
There is currently not a synopsis for this book
goodreads summary
This contains seven short stories. They are all Air Police stories and are as follows:


THE CASE OF THE BLACK SHEEP

An ex-RAF Officer is using his aircraft to smuggle nylons into the UK, picking them up from a ship.


THE CASE OF THE VISITING SULTAN

A notorious US gangster is planning to attack a Sultan's aircraft in order to steal his diamonds.


THE CASE OF THE UNREGISTERED OPERATOR

Biggles goes to prison in order to uncover an illegal air transportation operation for criminals.


THE CASE OF THE WOUNDED AGENT

Biggles is sent on a special assignment to save a secret agent, and his information, from Bulgaria.


THE CASE OF THE BRILLIANT PUPIL

An excellent flying pupil, who already knows how to fly, is using his solo flights for illegal reasons.


THE CASE OF THE MURDERED APPRENTICE

Biggles uncovers a smuggling operation from Holland when investigating why a man was murdered.


THE CASE OF THE STOLEN AIRCRAFT

A man who has designed a new plane is stealing aircraft for the aviation fuel they contain.