---
Biggles and the Pirate Treasure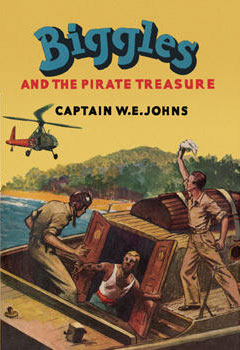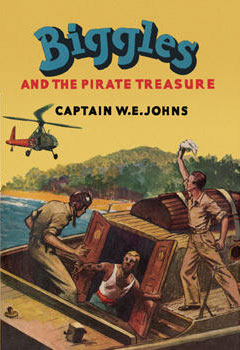 Subtitle
and other Biggles adventures
Published
July 1954 - Brockhampton Press [H/B]
Reprints
Brockhampton Press
House Of Stratus

18 Images Online
Goodreads rating

69.6 %


(36 votes cast)
.
A series of short stories involves the Special Air Section in a number of encounters, some with the help of Marcel Brissac. The team stop smuggling rackets and the theft of planes.
goodreads summary
This contains eleven short stories. These are as follows:-



BIGGLES AND THE PIRATE TREASURE

The descendant of a pirate has discovered a treasure map, but greed ends in tragedy. (Dust cover).



THE CASE OF THE OBLIGING TOURIST

A change encounter helps Biggles smash a jewellery smuggling racket.



NIGHT FLIGHT

Planes are disappearing over the Middle East. Biggles and Co. set up a trap to catch the culprits.



THE CASE OF THE IVORY IDOL

Biggles is tricked into recovering a religious artefact that is much more than it seems.



BIGGLES BUYS A WATCH

A clever watch smuggling racket is uncovered when Biggles chances upon the method of disposal.



THE CASE OF THE POISONED CROPS

Crops are dying in East Africa and this is causing native unrest. Biggles has to find the culprits.



BIGGLES NETS A FISH

Scientific plans from an Atomic Sub Station are leaked and Biggles has to find the guilty party.



THE CASE OF THE LUNATIC AT LARGE

A war hero goes mad after his twin brother is arrested and threatens to use a stolen bomber.



THE CASE OF THE FLYING CLOWN

A disfigured armaments king is seeking revenge on the world that he thinks has wronged him.



THE CASE OF THE PHONE BOX MURDER

A murder in a phone box leads to the discovery of a criminal transportation network.



THE UNKNOWN DIAMONDS

Dr. Shultz, who deals in Monkeys, has discovered a novel way of using them to smuggle diamonds.