---
Biggles Buries a Hatchet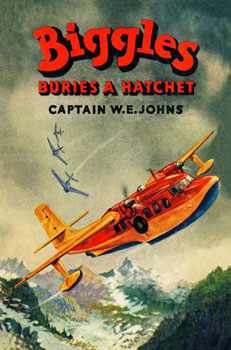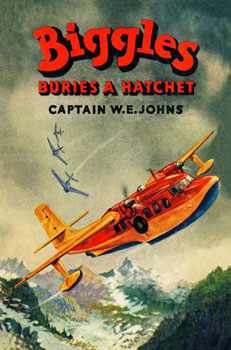 Published
8th September 1958 - Brockhampton Press [H/B]
Reprints
Brockhampton Press
Knight Books

11 Images Online
Goodreads rating

78.2 %


(72 votes cast)
An important book in the Biggles' canon, in which there is reconciliation between Biggles and his perpetual enemy, Erich von Stalhein. Biggles and team rescue von Stalhein from imprisonment on Sakhalin Island.
goodreads summary
News reached Biggles that his greatest enemy, Erich von Stalhein, is imprisoned in an impregnable island fortress behind the Iron Curtain, and Biggles is told that von Stalhein could be the source of some useful information. So with Ginger, Bertie and Algy, he flies to the island of Sakhalin to carry out a rescue operation.

Unseen, they get to know the desolate island, and Biggles works out a daring plan to snatch von Stalhein from under the noses of the prison guards.