---
Biggles Fails To Return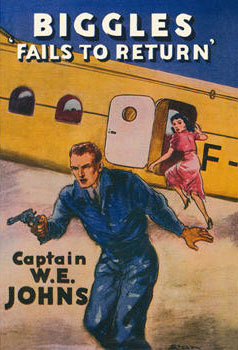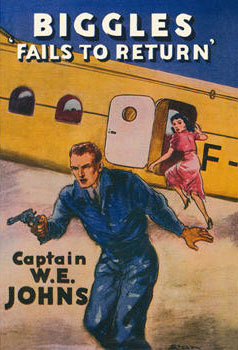 Subtitle
A Biggles Adventure
Published
August 1943 - Hodder & Stoughton [H/B]
Reprints
Hodder & Stoughton
Children's Book Club
Red Fox

28 Images Online
Goodreads rating

81 %


(298 votes cast)
The story opens with Biggles missing, presumed dead. Algy leads the rest of the team in search of him to Monaco. A lot of adventure and a little romance lay in front of them before they find out Biggles' fate.
goodreads summary
'It is my opinion that Biggles is dead,' asserted the Air Commodore.

'I had already sensed that, Sir, but I don't believe it,' retorted Algy.

Biggles is missing. He was last seen lying shot and bleeding, surrounded by the enemy. Even if he were captured alive, he would have been shot as a spy. It seems hopeless, but Algy, Ginger and Bertie aren't going to start mourning their friend without being absolutely sure. They intend to parachute into enemy territory to discover the truth for themselves ...