---
Biggles in France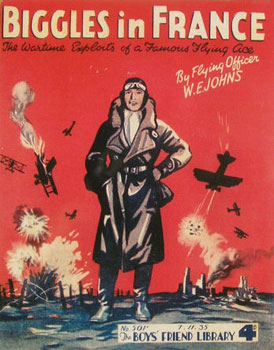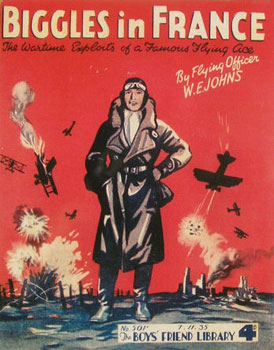 Published
Nov-35 - Boys' Friend Library [P/B]
Reprints
Red Fox
Norman Wright

11 Images Online
Goodreads rating

81.4 %


(265 votes cast)
.
Further adventures for Biggles and Algy at 266 Squadron on the Western Front during WWI.

Some of the stories were updated for WWII and re-used in Spitfire Parade, others were reprinted in Biggles of 266.
goodreads summary
This collection of stories from early in Biggles' career combines the fear of deadly serious aerial combat with some of the lighter-hearted moments of life with 266 squadron.