---
Biggles in the Baltic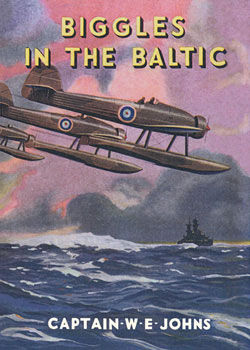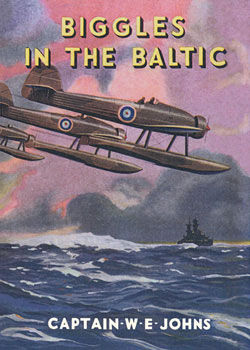 Published
June 1940 - Oxford University Press [H/B]
Reprints
Oxford University Press
Armada Books
Canelo

19 Images Online
Goodreads rating

79.8 %


(163 votes cast)
.
War. Major Bigglesworth is commissioned by the R.A.F. and immediately assigned to a special duty. He has to take a secret squadron to a rocky island in the Baltic, there to harry the enemy from behind their lines.
Adventures befall them with fiendish rapidity, as we expect them to happen to Biggles. Their secret hide-out is almost immediately visited by a U-boat ... they have to undertake alarming flights over enemy country, once even landing to destroy a railway tunnel ... and finally their master stroke, they succeed in capturing the German Naval Code.
goodreads summary
War has just been declared and Biggles is asked to take charge of a secret squadron operating from a cave inside a barren rock in the Baltic Sea. His orders are to cause as much trouble to the enemy as possible, for as long as possible.