---
Biggles in the Orient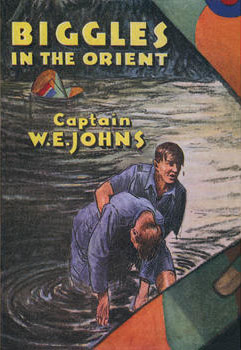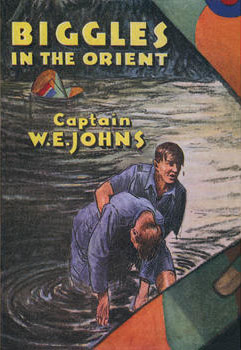 Published
Nov-44 - Hodder & Stoughton [H/B]
Reprints
Hodder & Stoughton
Armada Books
Red Fox

25 Images Online
Goodreads rating

78.8 %


(348 votes cast)
Biggles and the crew of 666 Squadron are sent to India to investigate the mysterious disappearance of aircraft on the supply route to China.
goodreads summary
'You're out last hope, Bigglesworth,' said the Air Commodore, with something like despair in his voice.

The war supply route between Calcutta and China is a vital one but something is attacking the planes that fly it. Again and again pilots set off, only to disappear somewhere along the line, never to be seen again. When Biggles and his team are called in to investigatem, flying the route is close to a suicide mission . . .