---
Biggles of the Camel Squadron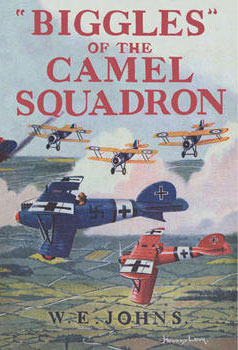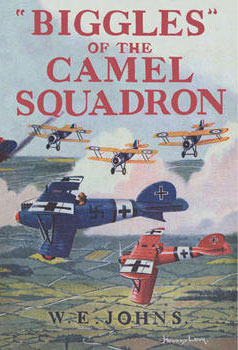 Published
March 1934 - John Hamilton Ltd - Ace Series [H/B]
Reprints
John Hamilton Ltd - Ace Series
Boys' Friend Library
Kingston Library
Dean & Son
Deans International Publishing
Red Fox
Norman Wright

22 Images Online
Goodreads rating

81 %


(510 votes cast)
.
There is currently not a synopsis for this book
goodreads summary
PRE-ISBN.
No date of publication stated.

Fictional (based on fact) stories of experiment, trial, and error in the Royal Flying Corps, in World Wat 1 (The Great War):

CONTENTS:
Forward
How 'Biggles' Was Born
Glossary Of Terms Used
The Professor
The Joy Ride
The Bridge Party
The Bottle Party
The Trap
The Funk
The Professor Comes Back
The Great Arena
The Dragon's Lair
Biggles's Day Off
Scotland For Ever!