---
The Rescue Flight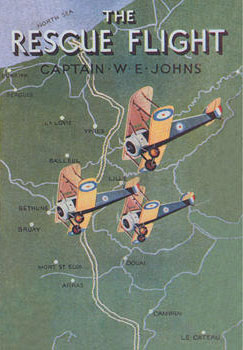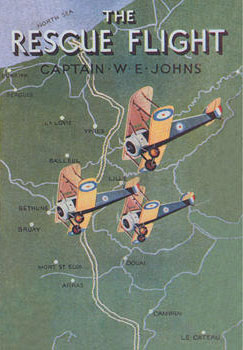 Subtitle
A "Biggles" Story
Published
May 1939 - Oxford University Press [H/B]
Reprints
Oxford University Press
Oxford University Press - Pyramid
Armada Books
Red Fox
Norman Wright

29 Images Online
Goodreads rating

79 %


(228 votes cast)
"Pity we aren't in France," said Peter Fortymore to his school friend Rip. So they ran away from school .. stole two planes ... and flew them across the channel to make war with German Aces over the battlefields of France.
But for young Fortymore it was more than a fighting mission. He knew his brother, shot down behind enemy lines, was still alive. He had to bring him back to safety, and he did, too, with the help of Rip - and Biggles and Algy
A dangerous venture - the snatching of shotdown airmen from the clutches of the watchful Germans...
goodreads summary
Two boys run away from school, lie about their age and sign up in the RFC. They meet up with Biggles at 266 Squadron and join his flight. But will Biggles find them out?