---
The Rescue Flight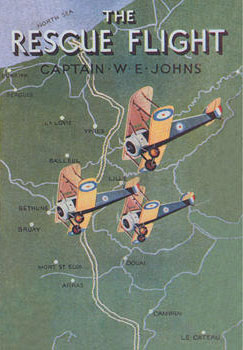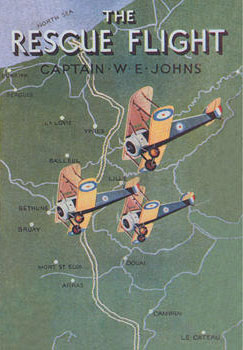 Subtitle
A "Biggles" Story
Published
May 1939 - Oxford University Press [H/B]
Reprints
Oxford University Press
Oxford University Press - Pyramid
Armada Books
Red Fox
Norman Wright
[view publishing history]
29 Images Online
Goodreads rating

88.4 %


(52 votes cast)
"Pity we aren't in France," said Peter Fortymore to his school friend Rip. So they ran away from school .. stole two planes ... and flew them across the channel to make war with German Aces over the battlefields of France.
But for young Fortymore it was more than a fighting mission. He knew his brother, shot down behind enemy lines, was still alive. He had to bring him back to safety, and he did, too, with the help of Rip - and Biggles and Algy
A dangerous venture - the snatching of shotdown airmen from the clutches of the watchful Germans...
goodreads summary
Carley Downs, medical doctor with the Peace Corps and first daughter to the United States, has been mistakenly abducted by the Guatemalan drug cartel. Without knowing Carley's true identity, the cartel believes someone in her medical team is in possession of sensitive information involving cartel activities.

President Harlan Downs must decide on an expedient, low profile rescue operation before his daughter's captors discover Carley's true identity and force the United States into impossible negotiations for her release.

Matthew and Chase McWain, highly decorated former U.S. Marine Corps aviators, are struggling to make a success of their flying service in the short time they have been out of the Corps. The president has been made aware of Matthew's special skills flying for Force Recon and has requested him to lead the rescue op. Matt and his team discover that the cartel has established an alliance with an Iranian terrorist organization. Time is quickly running out for Matt to snatch Carley from the cartel's grasp before they deliver her into the hands of terrorists who will surely recognize the first daughter.

Outmanned and outgunned, the rescue team find themselves locked into life or death struggles, first with the cartel, and later with the notoriously savage Iranian terrorist leader, Ahmad Hassam, as all three fight for the possession of Carley Downs.